Art installation at Westminster Hall focuses on fish welfare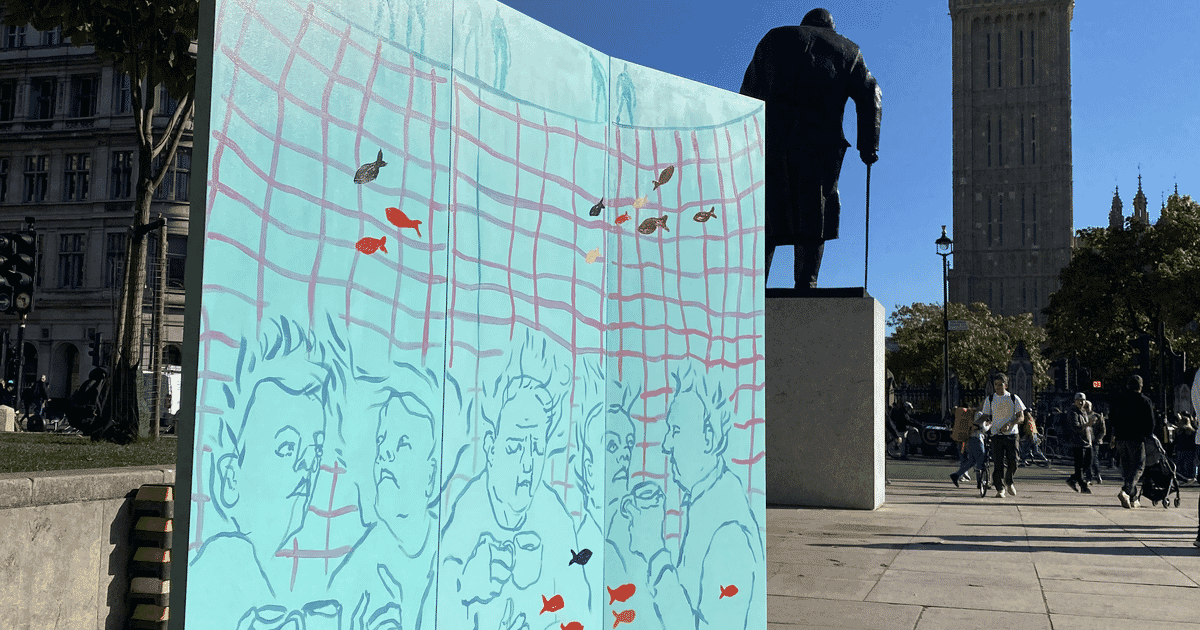 Two images appear on the mural – one of human figures sleeping on giant fish and another of five figures drinking tea underwater inside a sea cage, used for fish farming.
Cotier explained, "The underwater world is a source of wonder and inspiration, harmonious relationships between humans and animals shown in documentaries like My octopus teacher to the dazzling explorations of Jacques Cousteau. I want to remind the viewer that fish are creatures with their own agency that deserve respect like any other animal. Art is a great tool to help tackle difficult topics – I hope people will develop their own hidden narratives in the drawings and start questioning fish farming with an open mind.
The art installation, unveiled outside Parliament in Westminster, was created in support of the Humane League UK, whose Forgotten Fish campaign is calling on the government to give farmed fish detailed protections at slaughter, as possessed by other livestock species.
Ms. Cotier's work has previously featured in publications such as The New York Times and vogueand his designs have appeared on Gucci clothing.
Fish is the second highest species in the country after chickens, with up to 77 million slaughtered each year – more than pigs, cows, sheep, turkeys and ducks combined.
Amro Hussain, Senior Public Affairs Officer for The Humane League UK, said: "Fish are the second most farmed animal in the UK. Millions of people are slaughtered every year, but farmed fish enjoy weaker legal protections at slaughter than other farmed animals. The evidence on fish sentience has been bulletproof for years, and their lack of legal protections can lead to a painfully botched cull. We cannot continue to neglect the welfare of millions of sentient animals – the government must act.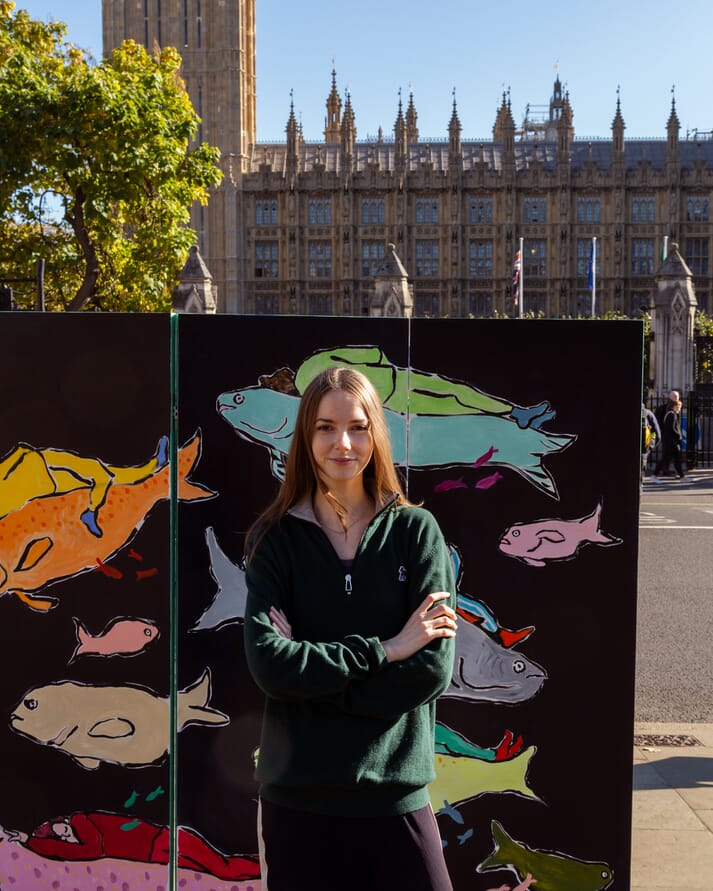 The main species farmed in the UK are rainbow trout and Atlantic salmon. However, there is little monitoring of their welfare at slaughter and no legal provision detailing how to kill the fish in a painless manner.
This means that animal abuse is less likely to be detected or punished, as welfare is currently regulated by the fish farming industry itself.
Scotland is the third largest producer of farmed salmon in the world – the largest, Norway, already has a law making it mandatory to stun farmed fish before slaughter.
Secret investigations by Animal Equality and Viva! uncovered serious fish welfare violations at slaughter, including animals repeatedly struck incorrectly, gills severed with a knife while fully conscious, falls from treadmills and suffocation to death .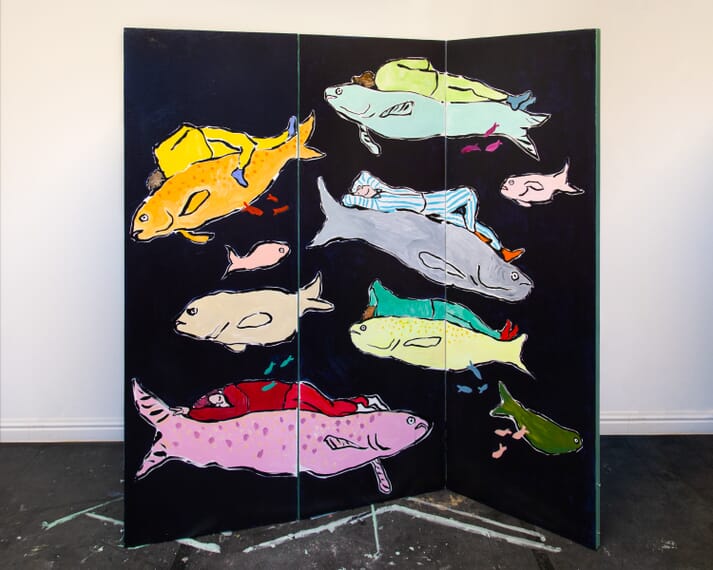 The government's Animal Welfare Committee is due to publish an opinion on the welfare of fish at slaughter this autumn. In the past, in opinions from 1996 and 2014, it recommended updating the law to provide detailed stunning and killing requirements for farmed fish.
YouGov polls commissioned by The Humane League UK show 71% of the public support updating the law to include detailed stunning and killing requirements for farmed fish, compared to 45% of MPs and 55% MSPs.