How many watches do the rich-rich own? Harun offers insight into the lifestyle of Indian crorepatis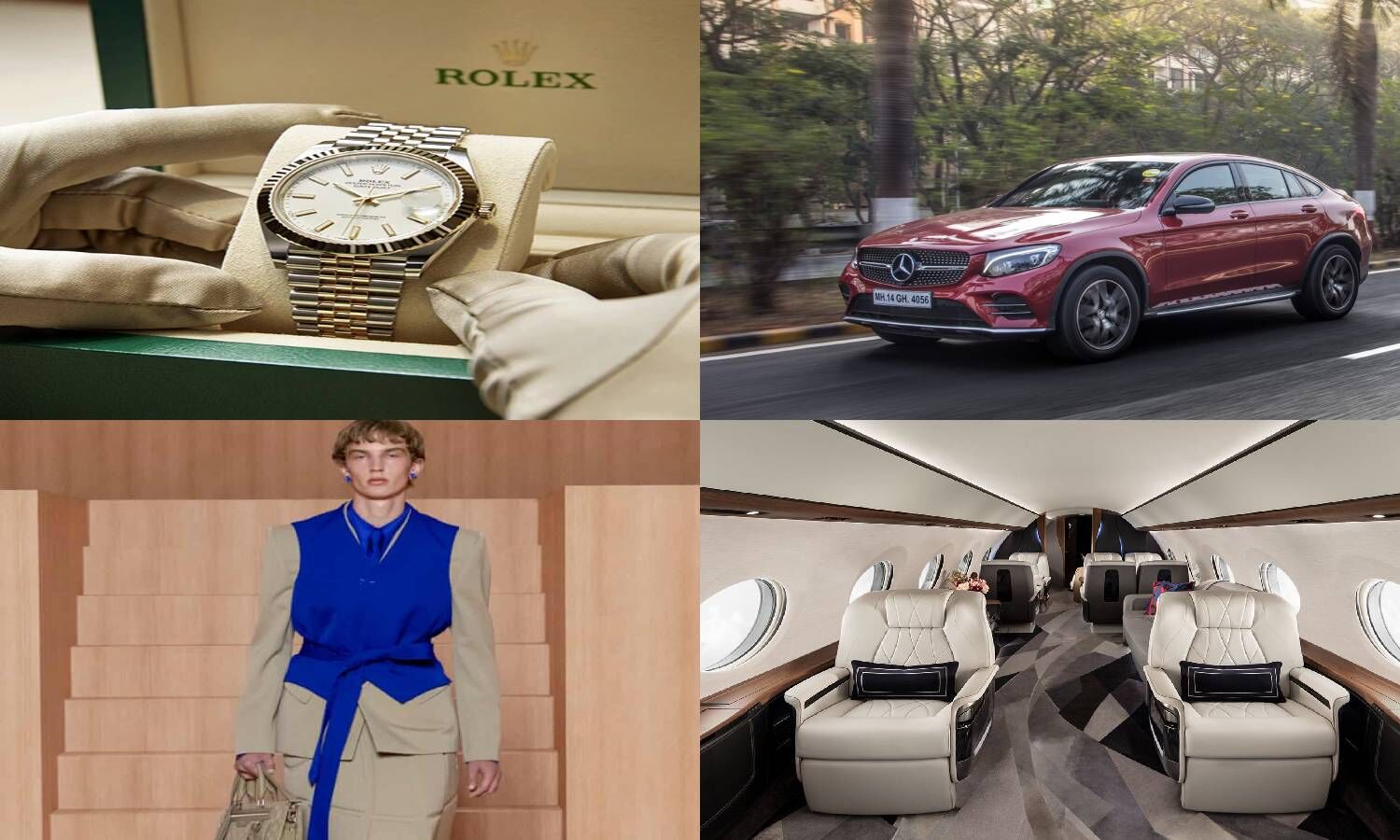 Hyderabad: Watch collecting is the favorite pastime of High Net Worth Individuals (HNI) according to the Hurun Indian Luxury Consumer Survey 2021.
About 63% of High Net Worth Individuals (HNI) own at least four watches.
Hurun Report has also released the second edition of Hurun Indian Luxury Consumer Survey 2021 which provides an insight into Indian millionaire brand preferences, consumption habits and lifestyle trends.
The Hurun Research Institute surveyed 350 Indian "millionaires", defined as individuals with a personal wealth of US$1 million (equivalent to Rs 7 crore). Among them were 42 super-rich (12%), defined as individuals with wealth of Rs 100 crore. Their average wealth was US$6.7 million; the average age was 35, one year older than last year; the male to female ratio interviewed was 8:2.
70% of survey respondents prefer to send their children abroad for education. The US (29%), UK (19%), New Zealand (12%) and Germany (11%) are the millionaire community's favorite destinations for education of their children abroad.
A quarter of respondents change car in less than three years. The preferred luxury car brand is Mercedes-Benz, followed by Rolls-Royce and Range Rover. Lamborghini is the most popular luxury sports car brand.
Taj is the most popular hotel brand, followed by Oberoi and Leela. Rolex is the most popular luxury watch brand, followed by Cartier and Audemars Piguet. Tanishq is India's most popular jewelry brand. Louis Vuitton is the preferred luxury brand, followed by Gucci and Burberry. Gulfstream is the most popular private jet brand, followed by Boeing and Airbus.
Anas Rahman Junaid, MD and Chief Researcher, Hurun India, said, "India is home to one of the wealthiest households in the world and as a result, the next decade presents a significant opportunity for luxury brands and service providers to enter/strengthen further. presence in India. Interestingly, some of the most popular brands among survey respondents do not have a physical presence in India.
According to the Hurun India Wealth Report 2021, the number of millionaire households in India increased by 11% to 4,58,000 households from last year. These households have a net worth of at least INR 7 crore.
It is estimated that the number of millionaire households in Indian dollars will increase by 30% over the next five years to reach 6,00,000 households by 2026. With 20,300 millionaire households (USD), Mumbai is the millionaire capital of India , followed by Delhi and Kolkata with 17,400 households. and 10,500 millionaire households respectively
Rise of e-wallets and UPI among Indian millionaire class at the expense of NEFT/RTGS.
According to Hurun Indian Luxury Consumer Survey 2021, 36% of Indian millionaires use e-wallets or UPI as their preferred payment method, up from 18% last year.
Indian HNIs are more risk averse during the pandemic year. Nearly a third of HNIs participated in the Hurun Indian Luxury Consumer Survey 202, follow a risk-averse investment philosophy during the pandemic, up from 18% last year. Stock markets and real estate continue to be the preferred investment choice of millionaires surveyed.
Falling Happiness Index.
66% of respondents said they were satisfied with their personal and professional life, up from 72% in 2020.
31% of survey respondents believe that paying taxes is a determinant of social responsibility. 19% of the target population believe in philanthropy and being a good employer as a contribution to social responsibility.