Luxe Du Jour makes luxury affordable and sustainable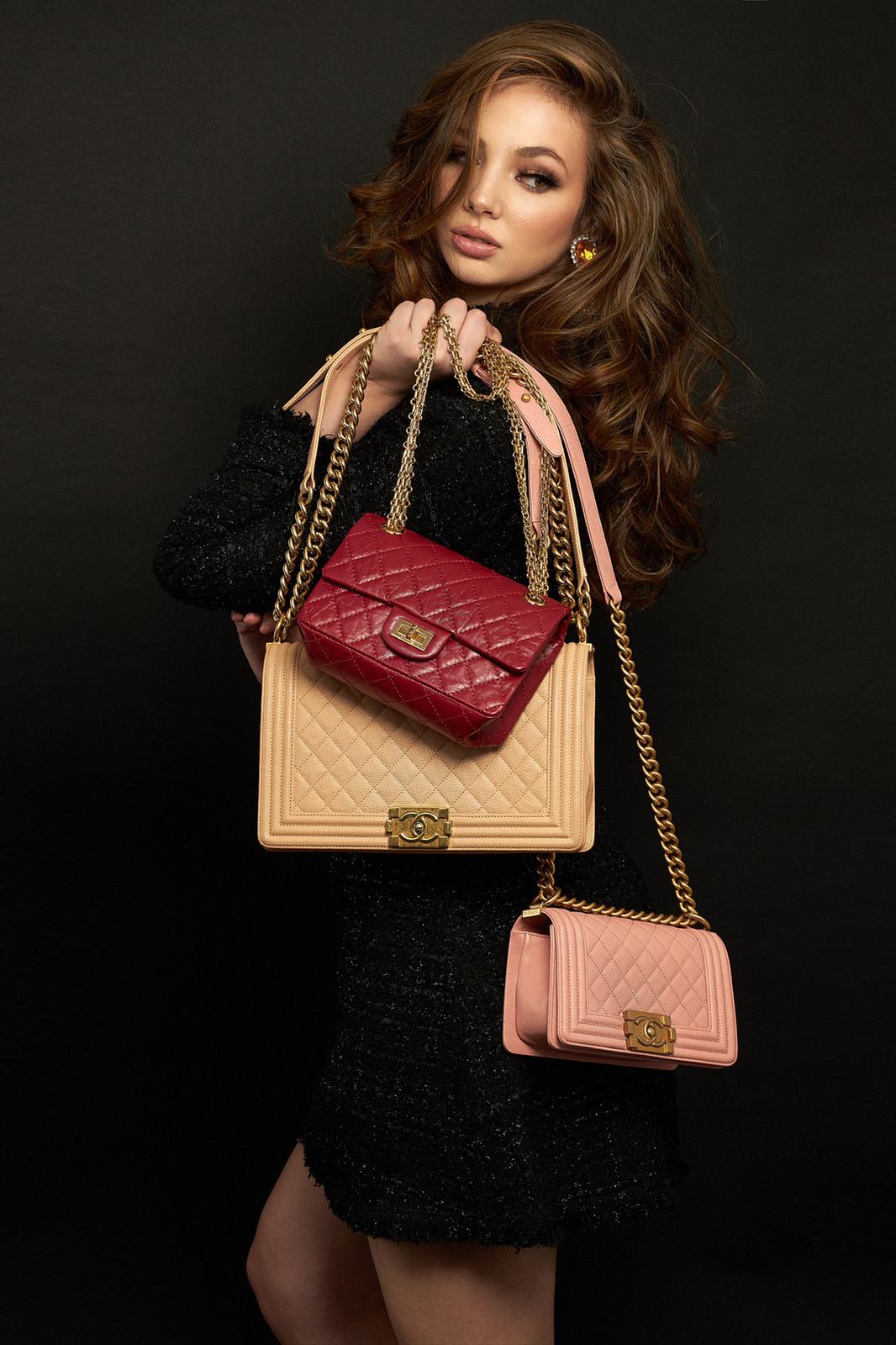 Luxe Du Jour is a luxury consignment company offering an incredible selection of pre-loved and professionally authenticated designer handbags. Buyers can choose to buy or sell second-hand handbags, rent bags for a short period of time, or send an item to Luxe Bag Spa to be professionally restored by an in-house expert.
Luxe Du Jour was nominated earlier this year for 6 awards from the Canadian Business Association.
Tammy Le (CEO and Founder) said, "Luxe Du Jour started in 2016 with the intention of bringing sustainability to the luxury market. The founders built up their collection of handbags and started selling them on consignment! Tammy Le was a high school dropout and made Luxe Du Jour a million dollar business. She then extended the brand to Luxe Bag Spa to restore and repair previously used bags. She also saw the need for Luxe Bag Rental in the Canadian market.
Luxe Du Jour offers the lowest consignment rates on the market, other consignors take more than 40%. In the meantime, Luxe Du Jour, the rates below guarantee the best rates for customers. Currently, Luxe Du Jour only accepts the following brands: Chanel, Louis Vuitton, Dior, Hermès, Céline, Givenchy, Prada, Gucci, Saint Laurent, Fendi, Cartier, Van Cleef & Arpels, Chloé, Balenciaga, Valentino and Goyard.
CONSIGNMENT RATES
For items under CAD$500.00 – $100 flat fee
$500.00 – CA$2,500.00 – 19% fee
$2,501.00 to $5,000.00 CAD – 17% fee
$5,001.00 to $10,000 CAD – 15% fee
For all items over $10,000 1.00 – 12% charge
Fast fashion is actually killing the planet faster than the carbon emissions from our cars and vehicles. With fast fashion increasing at a rapid rate, our carbon footprint has never been bigger! With these massive brands churning out millions of new products a day, carbon emissions are the worst we've ever seen. Finding new ways to reduce your carbon footprint isn't just important, it's essential! According to the World Bank, the fashion industry accounts for 10% of annual global carbon emissions. At this rate, the fashion industry's greenhouse gas emissions will increase by more than 50% by 2030.
The clothing and footwear industry accounts for over 8% of the global climate impact.
This number is more than all international flights and maritime logistics combined.
1.2 billion metric tons of greenhouse gases are released into the atmosphere every year.
At Luxe Du Jour you have probably noticed that your bag can come in a box that can be reused by another brand, not only does this protect it from your neighbors thinking there is something exciting inside . It's also our way of reusing cardboard boxes and reducing the carbon footprint. Reusing boxes encourages responsible consumption by extending the life of an item that has already been produced. We all have to do our part – together we can reduce fashion's footprint.
We encourage our customers to adopt a sustainable lifestyle by extending the life cycle of an item already produced. It means renting, selling, giving a bag a second life. If your bag is scuffed and doesn't have that "new bag feel" anymore, take it to the spa, touch it up or just moisturize it and if you're still not in love with it, resell it. Customers can also purchase accessories to extend the life of your bag, including bag repair products and accessories to spice up your bag and fall in love all over again. Rental is sustainable and thanks to Luxe Bag Rental you can be stylish, sustainable without breaking the bank!
Tammy continues to grow the business and transform it into a financial technology company with the launch of her app later this year. It is also getting into the NFT market and expanding into the United States. Luxe Du Jour will be a brand to watch with all its innovations coming out this year.
For more information:
Instagram: https://www.instagram.com/luxedujour/
Facebook: https://www.facebook.com/LUXEDUJOUR
Media Contact
Company Name: Luxury Of The Day
Contact person: Shantal Zoto
E-mail: Send an email
Town: Calgary
State: alberta
Country: Canada
Website: luxedujour.ca/